Souper Bowl Fellowship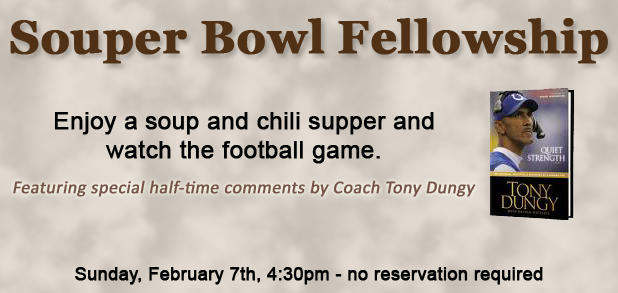 Your entire family is invited to join us on Sunday evening, February 7th, for a soup and chili supper while we watch a great football game. Halftime will feature a testimony and challenge from former Indianapolis Colts' coach Tony Dungy. As a Super Bowl champion coach, Coach Dungy knows what it means to accomplish amazing things while maintaining your faithfulness to God and His Word. Bring your family and join us for this special time.
*NOTE: Church members are asked to sign up to bring food for the meal. More information is available at the church.