Mustangs baseball on June 4th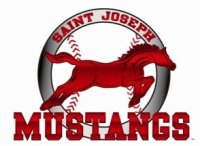 Join the Patee Park church family for not just one but two Mustangs games this season at Phil Welch Stadium. The first date is Saturday, June 4th. The regular cost this year is $5.50 per ticket. If we purchase 20 or more tickets we will get them for $4.00 each. We will use the $1.50 savings to add to our "can fund", which is being used for local missions.
We will have the tickets in the church office beginning Sunday, May 29th,  through Thursday, June 2nd.
Please come out and support St. Joseph baseball and enjoy fun and fellowship with church family. Fireworks will be shot after the game.