Job Opening: Secretary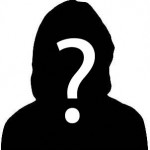 Patee Park Baptist Church seeks to fill the position of part-time church secretary. This person shall serve as the primary receptionist and perform clerical duties related to the communications, activities and finances of the church, working mornings approximately 18 hours per week.
Resumes should be sent to:
Attn: Personnel Committee
Patee Park Baptist Church
1107 South Tenth Street
St. Joseph, Missouri, 64503
Duties
1. Serve as receptionist, greeting visitors to the church office, and representing Christ and this church in a professional and Christ-like manner.
2. Respond to or forward to the appropriate person all incoming phone calls and emails.
3. Prepare, print and distribute the weekly bulletin and monthly newsletter.
4. Maintain announcements on the church website.
5. Maintain the church calendar of activities and take reservations for use of the building.
6. Type and send all correspondence related to the activities and ministries of the church.
7. Place orders for literature and supplies related to the educational ministries of the church.
8. Send card of memorial Gideon Bibles to bereaved family of church members.
9. Keep all contribution and financial records of the church, and file IRS records.
10. Prepare monthly financial statement for business meeting.
11. Record incoming bills, prepare checks for signers and pay all bills of the church.
12. Maintain electronic database of membership files, newsletter mailing list, shut-in list, deacon contact list and prospect file.
13. Maintain food pantry financial records and type monthly financial report.
14. Copy and sort literature and other items as requested for the food pantry and educational ministries.
15. Take, type and distribute minutes of church council meetings.
16. Filing and clerical duties for pastor.
17. Maintain spreadsheet tracking attendance and giving patterns.
18. Monitor bulletin board, posting and removing items when necessary.
19. Other duties as assigned.